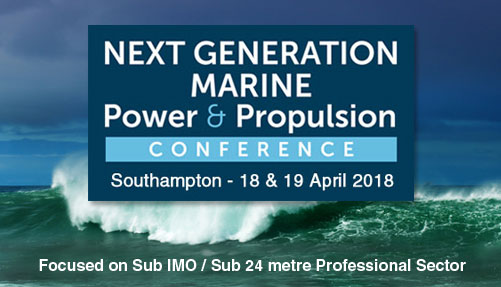 Dr John Warner, President, NAATBatt International
The Next Generation Marine Power & Propulsion event once again proves to be 'the place to be' to meet the who's who of the workboat and marine industry. The event continues to deliver on the promise of bringing key decision-makers in one spot, as well as offering up topics and presentations that are relevant and important to the industry.

Dominic Valvova - Border Force
Panel discussions sessions extremley useful. An excellent networking opportunity.
Mark Field - SC Group
This was my first visit, I learn more about topics outside my 'normal' areas than I was expecting.
Jonathan Ridley - Solent University
A really useful event to bring together a range of specialists in a constructive environment.

Spencer Johns - RNLI
An interesting and informative conference, I particularly enjoyed the SubSea Craft and REAP Presentations.
Russel Marmon - PWC
Extremley informative and interesting.
Hugh Cunningham - Energy Solutions
I enjoyed all the presentations. Good to see the different projects and approaches to hybrid.
Juli Hemming - Aradex AG
Good networking sessions. Interesting to see what is going on in the UK.
Eran Higson - RNLI
Learned what other areas are doing and how this technology is being implemented / used.
Ian Greening - DSTL
A good range of contributors and attendees. Excellent for industry gossip and situational awareness.
Peter Foot - Pallington Foot Ltd
The event provided a forum to share and discuss ideas. As well as meet contacts in both public and private sectors.
Dr John Warner - NAATBatt
As always the networking is one of the most valuable parts of the event!