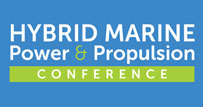 Hybrid Power & Propulsion Systems and Green Ports
In 2015 two significant developments are going to make many operators, owners and builders of professional vessels consider hybrid marine power. Firstly the new emissions laws in ports and secondly there is now an incentive for high technology manufacturers to invest in developing highly efficient batteries.

The maritime sector tends to avoid changes until it has to, but the ocean going shipping community could not ignore the emissions regulations that came into force on 1st January 2015. Dramatically reducing pollution in both water and air, particularly in ports and around people, is a significant driver for change in the maritime sector. Emissions from fossil fuels come at a price and professional mariners know the legislation relating to marine pollution (MARPOL) plus the financial implications of getting it wrong.

Next Generation Technology Solutions are Coming Fast
The marine industry now recognises there are two main types of hybrid system. Firstly a serial hybrid, where the engine in the system only powers a generator and is not mechanically connected to the propeller shaft. Secondly a parallel hybrid, where the engine is mechanically connected along with an electric 'machine' that can operate as both a propulsion motor and a generator. The next generation of cells and batteries are key technology developments that are making marine hybrid systems potentially viable. Battery chemistry such as Lithium-ion offer impressive power solutions and the business case is starting to fit for commercial operators.
As hybrid systems become viable for smaller craft various sectors in the sub IMO (sub 24 metre) sector now have the opportunity to evaluate the possibilities. DNV-GL USA recently stated that, "energy storage is an exciting new technology, but the offshore E&P sector of the oil and gas industry has yet to truly take advantage of it. Tugboats, workboats and OSVs are particularly suitable for hybridization."
Changes are coming fast in the Commercial and Professional Sectors
Due to the range of technologies required boat builders, engine OEMs and specialist component manufacturers now recognise that they need to work together to develop next generation systems that fit the changing requirements of modern fleets.
For engine manufacturers, component suppliers and installers the take away knowledge from the Hybrid Marine Workshop in May 2015 and the Hybrid Marine Conference in October 2015 has already proved relevant to various departments including strategic product development, engineering decisions and business development. Besides highlighting current opportunities, including the integration of electric drives and high energy lithium ion batteries, the ongoing objective has been to create affiliations that share engine data and work cycles for vessels in various sectors.
Next Generation Marine Power & Propulsion Conferences and Workshops
The Next Generation Marine Power & Propulsion programme brings together a dynamic marine industry group. For commercial, professional and military end user organisations the unique knowledge gained from conference presentations and networking sessions will help to shape long term decisions that lead to improvements for in-service systems and procurement of next generation vessels.
Conference attendees include commercial and military end-user organisations, boat operators, boat builders, engine manufacturers, mechanical & electrical engineers, naval architects and legislators. Presentations include the latest systems for workboats, pilot boats, patrol craft, wind farm support vessels, survey vessels, scientific research craft, superyachts, military and unmanned craft.
Learning from

other Power and Transport Sectors
Conference organiser and workshop lead, John Haynes, highlights the benefits of learning from other industries, 'It is great to have companies such as XALT Energy and BAE Systems onboard for these landmark events. Their extensive expertise from automotive and land based applications has helped to explain the capabilities of next generation electric and hybrid technology. It makes sense to bring in expertise from aviation, automotive and other transport sectors to drive this innovation and support relevant safety standards. This insight clearly shows why the marine industry needs to move forward now.'
John Haynes added, 'Hybrid is the here and now technology that is being utilised by many transport sectors around the world. It is now a viable option for the professional maritime sector globally. This is not just green energy for the sake of it. We are focussing on viable business cases for the next generation of hybrid marine solutions.'