Enhanced Safety with Hybrid Power in the Offshore Oil & Gas Sector
In 2015 DNV GL engaged with ABB, BG Group, Samsung Heavy Industries, Seacor Marine, and the University of Sao Paulo in a joint industry program (JIP) to take the next step toward hybrid power in the offshore oil & gas sector. Much of the existing body of work on hybrid power involves economic and emissions reduction benefits, and DNV GL's prior guidelines on large maritime batteries made the first step toward recommendations in the class rules on installation, factory acceptance tests and documentation, and approval processes. Now, this JIP is addressing previously unquantified benefits such as improvements in reliability, and the means for fully electric backup may add ride-through capability and mitigation barriers to a loss of position event. The latter benefit greatly aids in safety of operations. The program is further addressing safety with regard to containment and fire management for battery systems. The program is addressing gaps and conflicting regulatory requirements to create the "path to class", thus accelerating the maturity of the hybrid power value chain in the offshore sector.
Dr Davion Hill - Group Leader Energy & Materials Program, DNV GL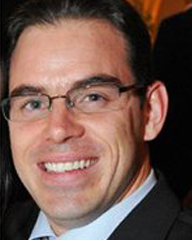 Davion Hill, Ph.D.is President of NAATBatt International and Group Leader for DNV GL's Energy & Materials program. Dr. Hill has developed testing programs and written standards on battery testing and safety, and led the development of DNV GL's Battery XT software. Dr. Hill is Principal Investigator for both of DNV GL's ARPA-e programs and has led forensic investigations for energy storage system fires and failures. He has authored or co-authored 30+ technical publications on batteries as well as DNV GL's Draft Recommended Practice for battery testing, and was a co-author on the DNV GL Guideline for Large Maritime Battery Systems. Dr. Hill is also leading a Joint Industry Program in the Offshore Oil & Gas sector for implementing hybrid power systems in offshore vessels, which includes safety recommendations for the installation of Li-ion batteries on board vessels, including fire protection. In 2015 Dr. Hill started NAATBatt Strategic Development (SD), a pre-competitive market and technical research program funded by NAATBatt members to address urgent R&D needs for the energy storage industry.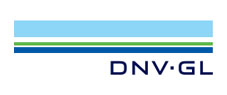 Download Hybrid Marine Programme