The Hydrocontest 2016 - Lausanne Switzerland
The Hydrocontest is a competition between universities from around the world. The aim is to design, build and race an electrically-powered boat in Lausanne from Sunday 24 to Sunday 31 July 2016.
Three races are organised to test the boat's ability to be fast and power efficient. In addition, the teams are competing for off-race prizes to reward innovative and sustainable designs, and the team with best communication campaign and best team spirit. The ultimate aim is to raise awareness of the importance of energy-efficient shipping to the public, professional engineers and engineering students.
Our aim is to design, build and race an electrically-powered boat in Switzerland. We will be competing with the best universities in the world during the Hydrocontest 2016. Our goals go beyond winning the race prizes, we will develop new ideas of commercial significance, to raise public awareness of maritime challenges and inspire the younger generation through various outreach activities.
It is a box rule. The rules are straightforward but the challenge is complex: given an engine and a battery, every team has to design and build a light (20kg) and a heavy (200kg) displacement model boat. This can be in the form of two separate boats or one boat that can adapt to both settings.
Ariadna Pons Forn - Team Leader, Southampton Hydro Team 2016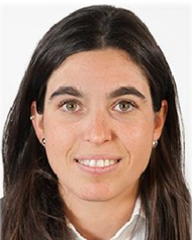 The University of Southampton's Hydrocontest Team are back for a second attempt at the contest in 2016 having learnt a lot from the previous attempt in 2015.

The Southampton Hydro Team 2016 team is composed of over 40 students from all educational levels, from the fresh air of first year undergraduates to the experience of MSc students and researchers. The team represents more than 15 nationalities with diverse backgrounds, involving general knowledge and valuable experiences in Mechanical and Marine Engineering, Electronics, Physics, Mathematics, as well as Communication and Fundraising. Despite a wide range of ages, backgrounds and cultural differences that make each member unique, they all work together with a sole aim: join all the potential and technical skills to develop an innovative, energy-efficient and successful boat for our project.
The team will also use this opportunity to engage with the next generation of engineers, as well as to expand their network within the marine industry.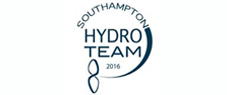 Download Hybrid Marine Presentation (password required)