The Hour Of Power - Energy storage systems implementing diesel / electric / battery solutions.
This presentation and discussion session will examine how the 'Hour of Power' concept has received a lot of attention in the maritime environment. As the industry gains acceptance of Lithium Ion battery systems and the benefits of those systems, they still have questions regarding how much energy to package into a vessel, what type of battery chemistry to use and why, and how these systems can be used for different load profiles. Essentially a system sized for an hour of electric propulsion at 10 knots could also be used for a much longer period of time with a lower power load, such as dynamic positioning and stemming the tide. This type of usage could extend the life of the diesel engines on board reducing operations and maintenance (O&M) costs for owners and operators as well.
In this discussion Robert will review several different vessel Speed vs. Power curves. Understanding how much power is required for various speeds in a vessel enable system providers to offer an optimized system so our customers are not oversizing or undersizing the energy required for their intended use. Through partnerships with system integrators and naval architects we reduce the time and cost of these energy storage systems implementation.
Robert Young - Technical Lead for Marine Applications, XALT Energy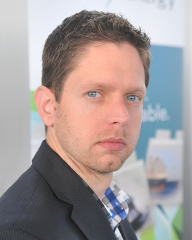 As lead Sales Manager for Commercial Marine applications at XALT Energy, Robert brings over a decade of Li-Ion battery experience into the Maritime environment through prior roles with world-class companies such as Fiat-Chrysler, Marquardt Switches, and Alcoa .

With an MBA in Business and a BS in Engineering, Robert has delivered products from concept to production and in the process has earned the respect and trust of his customers and colleagues by delivering successful results and building strong relationships.
Extremely passionate about Li-Ion battery systems and green technology, Robert is incredibly driven in his pursuit of hybridizing and electrifying Marine vessels to produce real world financial benefits along with reduced emissions footprint.

We are pleased to have XALT Energy onboard as Lead Sponsor of Hybrid Marine Power events:

US cell and battery manufacturer XALT Energy is at the forefront of the search for lighter, smaller, more efficient and more powerful energy solutions. Using the brightest engineering minds in cutting-edge facilities, XALT Energy help customers all over the world develop new energy storage applications and solutions based on proven lithium ion chemistry www.xaltenergy.com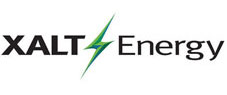 Download Hybrid Marine Programme