Introduction To The Transfluid Hybrid Solution
With many years experience manufacturing a wide range of power transmission equipment and electric motors/ generators, Transfluid have developed a hybrid system that can integrate into traditional propulsion systems for low to medium power marine and industrial applications. Ship owners can retrofit existing vessels with the Transfluid system. Designed to fit between the engine and transmission, and occupying limited space, the hybrid system becomes an integrated and independent implement in the propulsion driveline.
The Transfluid hybrid system works in three specific modes; electric propulsion mode to drive or sail at zero emissions and in silence, engine propulsion mode uses the electric machine as a generator to recharge the batteries, "booster" function mode allows the electric motor to assist the engine during acceleration to provide extra toque in the driveline.
The input side is a hydraulic or pneumatic controlled clutch. When disengaged, the engine is disconnected from the rest of the driveline allowing the vehicle or vessel to be operated by the electric motor instead of the engine. During engine operation, the clutch is engaged and the electric motor becomes a generator, recharging the batteries. By operating the engine and electric motor at the same time, the "booster" operation is engaged, increasing the total available power to the driven machine. All operations are controlled via a proprietary electronic controller MPCB-R5, which communicates with all equipment through Can Bus protocol, making the system a "plug and play" solution.
Martin Jackson - Business Development Director, MIT Group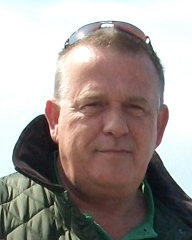 Martin Jackson has worked for Marine & Industrial Transmissions for 20 years during that time he has amassed a huge amount of experience and knowledge in providing solutions for propulsion and drive lines in marine & non marine applications. He is a committee member for the British Marine Commercial marine association.
Working with many of the UK's leading Naval architects, equipment designers and original equipment manufacturers he has helped provide solutions to a wide variety of applications from pleasure boats to military & commercial workboats, recycling equipment, locomotives and specialist vehicles.
MIT represent a number of leading transmissions and associated equipment manufacturers in the UK. As Business Development Director Martin has worked closely with one of MIT's prime suppliers, Transfluid, in the development of many drive lines including fluid couplings, remote operated PTO systems and latterly hybrid drives.
Download Hybrid Marine Presentation
Download Hybrid Marine Programme