Modular interior designs for reducing weight and improving fuel efficiency of vessels
Weight saving is critical to fuel saving in all forms of transportation. An efficient hull form and hybrid power system can be further enhanced by weight savings and innovative efficiencies throughout the vessel. The paper utilises 30 years of experience in design for manufacture and cost reduction for large multi national companies across varied sectors and applies lessons learned to the marine industry.
As good design saves operating costs every aspect of the modern vessel needs to be questioned. The presentation looks at incorporating hi tech materials with lightweight modular vessel interiors. Modular interiors give access to cabling to introduce hybrid systems and are part of future proofing as roles change over the lifetime of a vessel. Typically 10% weight saving equals 7% fuel saving. Once weight saving has been achieved at design stage end-users can simply reduce fuel consumption. Other options include a combination of gaining more speed from the vessel, down-sizing the power plant or repositioning weight such as battery systems to suit the function of the vessel. Yearly Weight Cost (YeWCo) savings can be calculated as a multiplier of Kilograms and Euros.

Julian Morgan - Managing Director, KPM Marine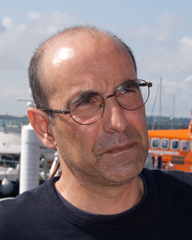 Julian Morgan holds Honours and Masters Degrees from Brunel and Warwick Universities.
He was awarded a scholarship to research Mechatronics at Rhode Island University.
He has worked for Phillips Research Laboratories, medical division and has consulted to organisations including Apple Computers, BAE Systems, Hewlett Packard and Psion.
Expertise includes design and manufacture of suspension seating, pumps and air handling systems.
He has been awarded the Seawork Spirit Of Innovation award three times.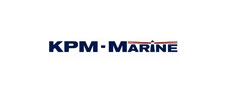 Download Hybrid Marine Presentation
Download Hybrid Marine Presentation
Download Hybrid Marine Programme