Engineering led tour of the RNLI All-weather Lifeboat Centre
Founded in 1824, the Royal National Lifeboat Institution (RNLI) has the responsibility for keeping the seas around the British Isles safe. Looking after one of the longest coastlines of any European nation is a mammoth task and during its lifetime the RNLI has saved more than 140,000 lives. The RNLI has a fleet of 346 lifeboats operating out of 237 lifeboat stations and the nature of the work has meant that it has always been at the forefront of nautical design and development. However, as the technology used on its lifeboats has advanced in recent times, the pool of suppliers able to produce them to the required exacting specifications has reduced.
The RNLI's solution is to build a world-class centre of excellence in lifeboat engineering, production and manufacture at their HQ in Poole. The All-weather Lifeboat Centre (ALC) facility brings together the production for the new generation of Shannon class all-weather lifeboats, as well as providing a maintenance and refit facility for its existing Tamar and Severn class fleet. The ALC combines the latest technology with a practical design to ensure the most efficient production cycle possible, with 15 flexible bays for producing and maintaining lifeboats. The building itself includes some impressive features including moveable platforms which improve ergonomics and efficiency for accessing fit-out and refit lifeboats. PV panels on the roof of the ALC combined with PV on the rest of the RNLI campus means that up to 8% of the RNLI's energy requirements can be provided by the sun.
John McCallion - RNLI, Production Operations Manager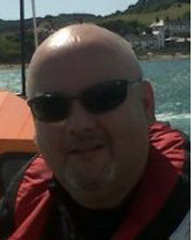 John McCallion is responsible for the establishment, strategic direction, optimization and management of the new RNLI All-weather Lifeboat Centre with a vision to develop the facility into a high quality, efficient provider of lifesaving equipment to RNLI volunteers and maximising the yield for every pound donated.
John developed his Lean knowledge during 16 years of service with Toyota UK. He worked within the Production Control Division, in the Plant Management team. Other roles included the facilitation of new vehicle projects, supplier development, a £50m plant expansion programme and finally delivering supplier improvement programmes throughout the UK and Europe.
Prior to joining the RNLI, John was a Manufacturing & Management Consultant with broad engineering, manufacturing and supply chain experience working in Europe, Canada, USA, Australia and Russia. Projects include the design & equipping of a Lean Assembly Shop on behalf of a multinational manufacturer of mining equipment in Australia. He has supported the introduction of Lean in business sectors including health care, mining, aerospace, truck, tractor & components manufacturing.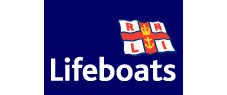 Download Hybrid Marine Programme