High efficiency marine energy - Intelligent use of hybrid power and propulsion
The High Efficiency Marine Energy (HEME) project is an exciting & innovative undertaking to improve the energy efficiency of vessels of up to 50m by the intelligent use of hybrid power and propulsion systems. Funded by Innovate UK the HEME project combines new and emerging technologies in electrical generation, management and storage to deliver benefits of more than 20% in propulsion efficiency and at least 25% in house energy efficiency; with these efficiencies come proportionate reductions in emissions and through life costs.
Triskel Marine bring their vessel monitoring and power management expertise to the HEME project and have enjoyed a very successful collaboration with the other partners involved which include Pendennis Shipyard, Energy Solutions and Bruntons Propellers. HEME is achieving its aims by integrating the following new technologies and ensuring that they work effectively together; a 'whole vessel' energy monitoring, management and reporting system, high capacity lithium ion battery packs, intelligent high precision electrical power sensors, highly efficient controllable pitch propellers. For both commercial and leisure craft, sail or power, the results of the HEME project hold the promise of providing vessels with hybrid power and propulsion systems that significantly reduce running costs and minimise environmental impact.
Howard Davies - Business Development Manager, Triskel Marine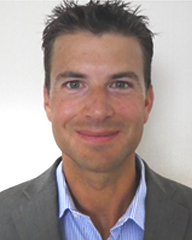 Howard Davies holds a Master degree in Engineering and Computing Science from the University of Oxford and has particular expertise in managing the development of new technology products.
He is now Business Development Manager for Triskel Marine and is primarily focussed on developing their vessel energy monitoring and hybrid power control system products which are exciting and rapidly growing areas for the marine industry.
Prior to Triskel Marine his previous experience includes working as a management consultant for Accenture and an IT product development manager for Landmark Information group.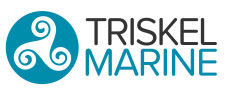 Download Hybrid Marine Programme