Applying Industry Best Practices & Lessons Learned to the Emerging Marine Hybrid and Electric Market
Modern lithium-ion batteries were first commercially introduced to the market in 1991 and took nearly 10 years to reach mass market volumes in the portable power and consumer space and another 10 years to reach their current cost structure. With lithium-ion's introduction to the automotive space in about 2009 it looks to be targeted to reach parity in about half that time. In this discussion, Dr Warner will compare and contrast the development of energy storage systems from the automotive transportation and the maritime sectors to show how learnings from one can be applied to the other and vice-versa.
As new applications are now emerging in the maritime space, we can take advantage of the lesson's learned from these and other industries in order to continue to reduce the time to market and cost trends for the maritime market. Through integrating "best practices" from the automotive and other manufacturing sectors as well as by taking advantage of emerging industry standardization the maritime sector can anticipate "riding the wave" of these technological innovations and cost reductions. By partnering with system integrators, ship builders, naval architects and others we can continue to reduce the time and cost of these massive energy storage systems while taking advantage of the improvements in safety and security offered in other solutions.

Dr John T. Warner - Vice President, XALT Energy
Dr John T. Warner, DM, PMP is an experienced sales, product management and strategic marketing executive with 25+ years in the automotive and battery industries. As Vice President of Sales & Marketing for XALT Energy, Dr Warner leads the sales, marketing, business development and customer concept development activities. Dr Warner's other experience includes companies such as Magna Steyr Battery Systems, Boston-Power and General Motors Corporation. He also serves as the Chair for the Society of Automotive Engineers (SAE) Battery Size Standardization Committee.
In May of 2015 Dr Warner published his first book titled "The Handbook of Lithium-Ion Battery Pack Design" by Elsevier. This book offers a clear and concise explanation of the history, chemistries, applications, and how Li-ion batteries are designed from the perspective of a manager, sales person, product manager or entry level engineer who is not already an expert in Li-ion battery design.
The Lithium-ion Industry's Knowledge Gap
Over the past 10 years the lithium-ion battery industry has experienced rapid growth, to say the least. With new technologies being introduced regularly continued increases in energy density, dropping cost targets...

and with now more than 100 companies (and nearly another 100 emerging companies) developing and producing lithium-ion batteries throughout the world change has become the norm. Yet there still exists a knowledge gap in the industry. That gap is in the area of education and training. With this rapid industry growth there have been many hundreds of people entering the lithium-ion battery industry that may have significant experience within their particular field of expertise but who have not worked in the battery industry before. As of today there are few tools available to these people to give them even the most basic understanding of the battery world. Only a very few universities offer courses on batteries and even fewer have complete battery engineering programs. And most companies are working to develop their own training materials on batteries, but with little consistency.
Dr John Warner has spent the past seven years of his twenty five year career working in various roles in the Lithium-ion battery industry from product management, to project management to marketing and has attempted to help fill that gap with a new book titled "The Handbook of Lithium-Ion Battery Pack Design" published by Elsevier Publishing.
"This book is intended to introduce a variety of topics that surround Li-ion batteries and battery design at a detailed enough level to make batteries understandable for the "layman." If you are an engineer, you will swiftly understand these concepts. However, if you are like many of us and are not an engineer, then this book will help you make sense of the world of Li-ion batteries and be able to speak intelligently about them. The concepts in this book are focused on vehicle electrification, but are also relevant to many other applications including stationary energy storage, marine and offshore vessels, industrial motive, robotics, and other types of electric applications. In essence, this book is intended to take the mystery out of modern battery applications. But let me make a disclaimer as we get started, this book is not intended to make you a battery engineer nor is it intended to replace your battery engineering team. It is instead a tool to add to your tool kit." (Warner, 2015)
The book is available through the Elsevier website as well as through major online book sellers such as Amazon.com and Barnes & Noble.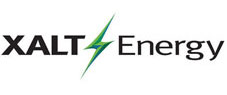 Download Hybrid Marine Presentation
Download Hybrid Marine Programme