Hybrid Electric Propulsion Systems - Challenges in System Integration
Electric and hybrid propulsion systems can offer great benefits. However, many decisions have to be made when electrifying a propulsion system: system configuration; type/performance/manufacturer for each component; energy management strategy. These decisions determine how beneficial that propulsion system will be in its specific usage scenario; and there are further potential pitfalls in the integration phase.
Dr. Doerffel will share some experiences out of 120+ projects worldwide and highlight common challenges and consequences of pitfalls when integrating modern battery technologies. Significant differences between a lead acid and a modern, intelligent battery solution are outlined, before the presentation closes with key pillars that lead to successful system integrations.
Dr Dennis Doerffel - Founder & Chief Technology Officer, REAP Systems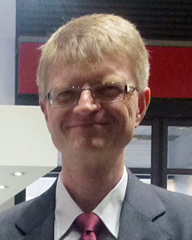 Dennis has a Dipl.-Ing. degree in communications electronics from the University of the German forces and a PhD from the University of Southampton.
Before he founded REAPsystems, he spend 12 years in the German forces, where he lead, organised and trained repair and maintenance teams. Later, he was responsible for the software maintenance of some weapon systems.
He has been fascinated by modern battery technology, their practical applications and challenges since 1998. Dennis is an authentic, enthusiastic and visionary individual who believes "there is always a way".
He has subscribed to the Toyota Management Principles as the way forward into a sustainable world. He leads the way in hybrid electric vehicles, applications for large lithium-ion batteries, systems engineering - always challenging the status quo.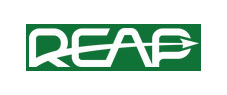 Download Hybrid Marine Presentation
Download Hybrid Marine Programme