The realities of hybrid propulsion & auxiliary power systems for marine applications
Various sources of energy are available to power today's vessels. The question is which energy source best fits the vessel, duty cycle and environment to give efficient power where and when it's needed. Evaluation of energy sources, power generation and the delivery and distribution methods are examined for efficiencies and optimisation. Since no two vessels, routes or captains are alike, decisions can be based on data logging and analysis. The presentation explores how vessel's power management can be optimised with hybrid marine systems.

David Adamiak - Senior Manager Business Development, BAE Systems HybriDrive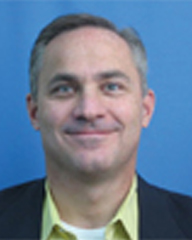 David graduated from the US Naval Academy in Annapolis and spent the majority of his military career flying tactical jet aircraft such as the F-4 Phantom. Since joining BAE Systems, he has enjoyed a career opening new markets for hybrid electric propulsion. He holds a MSc in Electrical Engineering and manages a portfolio of over 300 patents in hybrid electric technology. He was recently focused on successfully launching the first hybrid electric research vessel in the US. The Maritime Aquarium research vessel 'Spirit of the Sound' is completely powered by two of BAE Systems patented HybriGens, which deliver all of the vessel's power for both propulsion and auxiliary loads.
We are pleased to have BAE Systems HybriDrive onboard as a Supporter of Hybrid Marine Power events:

BAE Systems HybriDrive is a provider of hybrid propulsion systems with technical experience in hybrid technology for transport applications. HybriDrive partners with manufacturers of marine engines to provide propulsion and auxiliary power systems www.hybridrive.com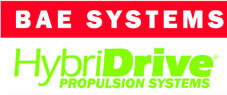 Download Hybrid Marine Programme