Developing high-power integrated propulsion systems for serial production
Torqeedo Deep Blue hybrid power and propulsion for the professional sector is based around components of the proven and multiple innovation award-winning system for electric hybrid yachts. This can provide drive systems and supply the power on board. Renewable sources of energy can be integrated into the energy management system.
The integrated management system of Deep Blue Hybrid makes it possible to use available power in various ways – for the powerful high-voltage drive system, for the 24 V on-board power supply or to operate equipment with 230 V AC current. Deep Blue Hybrid is designed in such a way that energy is always available where it's needed. The combination of energy generated from renewable sources and by the generator means that there is always power available. A tender can also be run electrically and can be charged from the Deep Blue Hybrid on-board power system.

Christoph Ballin - Co-founder & CEO, Torqeedo Deep Blue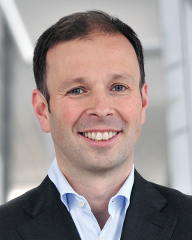 Christoph Ballin is one of the co-founders of Torqeedo. In his function as CEO he is responsible for the strategic direction of the company and for developing the Torqeedo organisation. Since the company's foundation Christoph has played a key role in planning all Torqeedo products, for which the company has won numerous international prizes for innovation.
Prior to founding Torqeedo, Christoph worked for Gardena. His final position was that of CEO of Gardena Deutschland GmbH and he was responsible for business development in the company's most important market. Christoph began his career with McKinsey & Company. He worked for five years as a management consultant, primarily for clients from the European consumer goods industry. Christoph studied business administration at the Otto-Friedrich University of Bamberg, where he also gained a PhD with research into market models and market revolutions in the specialist field of marketing.
We are pleased to have Torqeedo Deep Blue Hybrid onboard as a Supporter of Hybrid Marine Power events:
Torqeedo Deep Blue Hybrid is a fully integrated scalable system, offering hybrid propulsion and providing complete onboard energy management. All the components come from serial production and are engineered to match each other then tested in a complete system before delivery www.torqeedo.com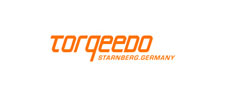 Download Hybrid Marine Programme