Hybrid power solutions for fast workboats and offshore energy support vessels
The Alicat and South Boats IOW team have designed various vessels with a magnitude of different and innovative systems. These include a range of hull form shapes and different propulsion methods. The presentation will include the design, project management and build of a 23 metre CPP powered vessel, which is capable of being operated in varying modes to suit the vessel operation. The next challenge is to engineer a solution for hybrid technology which is first and foremost affordable and manageable in terms of physical size, weight and required long term maintenance.
This session shares some of the experiences which small craft naval architects face everyday when working in the commercial marine sector. Class rules, safety, performance, cost and resources are relevant when considering innovative power and propulsion systems.
Andy Page - Design & Project Manager, Alicat & South Boats IOW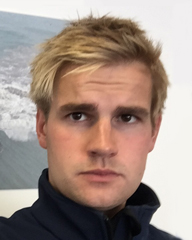 Andy Page is a Bachelor of Engineering (Honors) graduate in Yacht and Powercraft Design at Southampton Solent University. He is a member of RINA and is responsible for oversight of all projects carried out by Alicat Marine Design (AMD) and South Boats IOW. He is part of a team of dedicated naval architects, with both ship and small craft experience.
AMD provide design and project management services to Southboats IOW Ltd and Alicat Workboats Ltd as well as technical consultancy to the wider commercial sector. In recent times both companies have enjoyed great success in producing high speed catamaran vessels for the construction and operation / maintenance of offshore windfarm installations.
He is interested in technical design, improving productive efficiency and the development of High Speed Craft.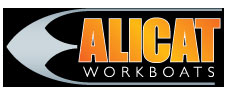 Download Hybrid Marine Presentation
Download Hybrid Marine Programme