Risks Associated with Maritime Battery Installations and their Mitigation
The presentation will look at the risks associated with the installation of maritime battery systems and how those risks can be eliminated, or mitigated and managed and how Lloyd's Register is approaching the use of this technology to ensure the systems comply with the requirements of the Rules and Regulations.
Lloyd's Register's work in the laboratory and growing experience on the water, is helping operators save fuel and increase efficiency, while reducing emissions. LR has extensive experience of battery installations, with vessels classed and in service.
LR's experience with large battery installations is captured in a new guidance document, 'Battery Installations – Second Edition January 2016', aimed at facilitating a risk-based approach to battery use. The guidance describes the key hazards to consider when installing battery technology, and gives an overview of our non-prescriptive approach to approval. The guidance also covers battery chemistry and industry standards.
The guidance starts at the beginning of a battery system's life cycle when the cells are being manufactured, and goes on to consider how an installation affects or is affected by a vessel's power system, placement on board, ventilation, fire-fighting, electrical protection and maintenance. The guidance aims to help industry consider the hazards associated with large battery installations but is not specific to a particular cell chemistry.
Tania Berry - Senior Specialist, Electrotechnical Systems, Lloyd's Register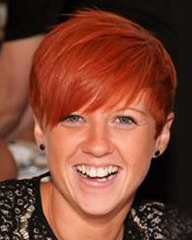 Tania was a Royal Navy Marine Engineer Manager from 1999 to 2013. She holds a Marine Systems Engineering degree from HMS Sultan / Portsmouth University and is a TMIET member.
She is a highly motivated Senior Electrotechnical Specialist with a strong knowledge in electro-technical systems allied to intellectual developments within a cross sector environment. With the ability to identify technical issues associated with existing and novel technologies and managing the integration into Classification Rules and Regulations.
She ensures global consistency within the Electrotechnical community and provides technical advice and support to internal and external clients. With the aptitude to assess complex problems where the parameters are poorly defined and to determine solutions where previous experience does not provide any precedent.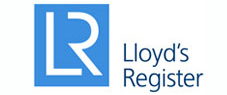 Download Hybrid Marine Presentation (password required)