Integrating Vessel Management Systems Using the NMEA 2000 Protocol
The presentation demonstrates how the flexibility of the NMEA 2000 protocol can be used to centralize power, propulsion, and tank information on a centralized screen, anywhere on the boat. The NMEA 2000 standard is based on CAN (Control Area Network) which is widely used in modern automotive, automation, machinery and agriculture industries. The flexibility of the standard to add custom messages called "PGN's" allows emerging hybrid technologies a standardized way to both control and view critical information. This session will overview the current NMEA 2000 Power / Battery Management PGNs, Engine / Generator PGNs, and Tank level PGNs.
The presentation will show the emerging hybrid market the process which NMEA creates new standardized messages based on input and consensus from industry segment experts. The possibilities are endless as to what messages can be sent via this standard as it has evolved from simply navigation data transfer back in 2002 to what the standard is today which includes control and status of audio information and water makers around the vessel.
Johnny Lindstrom - Chairman, National Marine Electronics Association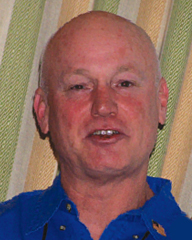 Johnny started in marine electronics at a dealership in 1977 as an installer because of his technical and mechanical back ground. He has since travelled to 5 continents and over 40 countries providing installation and project engineering for boat builders and ship operators.
He has performed over 3000 installations of marine electronics ranging from simple VHF radios on small trailer-able boats to complete navigation and communications systems on board cruise ships such as Princess Cruises US fleet.
He has served as consultant for several major marine electronics manufacturers in product design and development. He is currently employed as a System Design Engineer for Westport Yachts LLC one of the world's foremost mega yacht builders. In addition to his full time duties he has been an active member of the NMEA for over 30 years, and is currently the Board of Directors Chairman.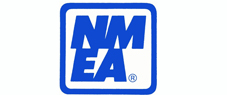 Download Hybrid Marine Presentation (password required)