Hybrid Technology & The Hour Of Power for Workboats, Patrol Vessels and Superyachts
Hybrid technology is being utilised by many transport sectors and industries around the world. The marine industry is now recognising the potential of utilising hybrid power and innovative propulsion systems for vessels in the sub IMO / sub 24 metre professional sector. As 'hybrid' technology is scalable, proving in the sub 24 metre sector will enable scaling to larger vessels.
The Hour Of Power concept enables vessels to run in and out of port for an hour on electric with battery power - then carry out their open sea work on diesel power. The aim of this innovative hybrid solution is to enhance conventional power and propulsion systems. Vessels can reduce emissions and improve fuel consumption whilst extending engine maintenance periods and engine life. The Hour Of Power focuses on viable hybrid solutions linked to vessel work cycles and engine duty cycles. For commercial and professional organisations the concept of running vessels with zero emissions at up to 10 knots for one hour will shape decisions that lead to improvements of in-service systems and procurement of next generation vessels. The overall objective is fuel saving, reduced emissions, additional redundancy and improved efficiency by all means.

Certain maritime sectors are potentially well suited to hybrid diesel / electric systems. These include ferries, harbour tugs, pilot boats that have relatively consistent duty cycles. The Hour Of Power concept lends itself to Wind Farm Service Vessels (WFSV) operating in the ongoing wind farm maintenance phase. For military applications hybrid systems, including battery / electric with diesel, are relevant to patrol, interception, loitering and autonomous vessel duty cycles.

John Haynes - Conference Chairman & Workshop Lead, MD Shock Mitigation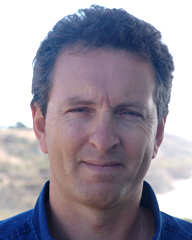 John is an Associate Fellow of The Nautical Institute, Associate Member of RINA, Yachtmaster Ocean and Advanced Powerboat Instructor. Subject matter expertise includes 30 years professional sector training, consultancy and strategic product development. He has worked with over 100 organisations including military, SAR, police, commercial operators, designers, OEM equipment manufacturers and boat builders.

He has written papers and specialist articles on future requirements and new technology for international publications including Maritime Reporter, Marine Link, Marine News, Maritime Journal, Seaways, Ship & Boat International (RINA), Maritime Pilot Journal, Powerboat & RIB, Yachting Matters (Superyacht), Ship & Offshore, Defence IQ.
He is founder of the RIB & High Speed Craft Directory which brings together specialist vessels, equipment and knowledge for professional maritime operators in the sub IMO / sub 24 metre sector worldwide.