Experience of Testing Novel Hull Forms and Propulsion Systems for Sub IMO Vessels
As part of their final year projects, students on the Yacht Engineering Degree programme at Southampton Solent University have to opportunity to use the University's 60m Towing Tank to assess the resistance and seakeeping characteristics of their designs.
This has resulted in a number of experiments investigating novel and unusual hull-forms. This presentation will show some of the more novel hull forms, explaining their design intention and performance in the towing tank.
Giles Barkley - Senior Lecturer, Course Leader, Yacht Engineering Degrees, Southampton Solent University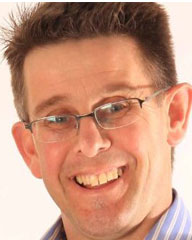 Giles has overall responsibility for the development and leading of the B.Eng Yacht & Powercraft Design and B.Eng Yacht Design & Production degrees at Southampton Solent University. Also involved in the tank testing of many small craft types in SSU's tow tank facility. Subjects taught include Naval Architecture, Resistance & Propulsion, Aerohydrodynamics, and many software packages used for the design of both motor and sailing vessels. Research areas involve the hydrodynamic performance of craft, whether power vessels or Open 60 foiling yachts.
He has been involved in many consultancy projects ranging from the complete design of 3 x 70' day sailing charter catamarans, through to 2 meter remote control power boats for the Environment Agency which are used to measure volume flow rate of rivers when flooding.
He is a Chartered Engineer & a Member of the Royal Institution of Naval Architects.
NEXT GEN Workshops - October 2017