Lithium-Ion Energy Storage Solutions and Battery Systems for Marine Applications
As the power and energy storage space grows to include innovative technology, EnerDel is focused on becoming a premier power provider of energy storage systems to the maritime sector. EnerDel designs, builds and manufactures lithium-ion energy storage solutions and battery systems with focus on heavy-duty transportation, on and off grid electrical, mass transit and task-oriented applications. EnerDel has over 10 years of battery industry experience with nearly 2,000 land transport vehicles in operation, equating to approximately 25 million miles driven.
EnerDel can assist new and experienced clients to improve existing systems, or develop new battery packs to integrate with commercial and military power requirements. The aim is to partner with customers through product development, serial production and installation combined with ongoing technical support. World-class engineers have worked to perfect the prismatic cell design and modular stacking architecture, offering customers a wide range of services to support the complete life of their battery projects. This includes concept development, product design, validation, testing and training.
Moxie+ Prismatic cells are designed to provide an excellent balance between energy and power. The robust electrode terminals provide assurance against corrosion, additional safety benefits and allow for multiple fastener options. Fully integrated Vigor+ battery packs and Secure+ Energy Storage Systems provide high charge and discharge rates for better efficiency and performance, and have built-in system redundancies to ensure pack protection and user safety.
The company works with global auto manufacturers, power system providers and utility companies to produce high-quality products that customers rely on every day. Commitment extends to offering extended warranties and on-site support to ensure full lifetime utilization of battery packs and energy storage systems. EnerDel's Power and Energy cells, which are the building blocks for all applications, are designed and tested to pass UNT test protocols.
Dr Tomasz Poznar – Vice President of Transportation, EnerDel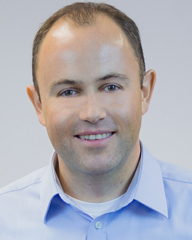 Tomasz assumed the role of VP Transportation at EnerDel in 2013. He has 15 years experience in automotive engineering and advanced technology development.

Since joining EnerDel in 2010 his roles include Application Engineering, Business Development, Sales and Training for both Transportation and Stationary Systems. He is a creator and main lecturer of Battery School, the highly rated Lithium-ion technical training program for industry professionals.
Tomasz played an instrumental role in establishing the European market for EnerDel, including commercial and technical development of battery systems for the all electric Volvo C30 and Think City vehicles. He held management and engineering positions at Remy International. At Volvo he was responsible for city & intercity bus development.
Dr Poznar earned his M.E. in Mechanical Engineering in 2003 and Ph.D. in Technical Sciences in 2010 from the Wroclaw University of Technology, Poland.