Maritime Energy Storage Systems - Taking Advantage of Cross Market Learnings to Speed Time to Market
Lithium-ion battery technology has made major strides over the past decade becoming the technology of choice for many major grid and stationary energy storage systems and the de facto solution for virtually all electric drive vehicles. Energy density has more than doubled since the technology was first introduced and costs are beginning to come in line with liquid fuels. With these advances lithium-ion is now making significant headway in the maritime vessel and off-shore platform applications as well as in some of the port-side applications such as gantry cranes.
In comparing these systems, we see many similarities with energy storage systems used in other markets. For instance, many vessels are getting electrified with multi-megawatt hour systems while on the shore many utilities and municipalities are investing in multi-megawatt hour energy storage systems to supplement and support their grid network. In remote regions, islands and military forward operating bases microgrid energy storage systems are being used to supplement diesel genset usage offering significant reductions in the cost of fuel used in those gensets and lengthening the life by reducing the run time. Similarly, for vessels and OSP's that are using diesel gensets to provide power and housing loads, energy storage systems are being installed that offer up enough fuel savings to pay for themselves in just a few years.
In many cases, when companies begin looking at solutions for maritime applications they are able to start, not from a "clean sheet" but rather from an existing design. These current systems may not meet all of the requirements for a marine application, but most often they can be modified to meet the emerging certifications and type approval requirements for marine applications. In this presentation I will show how an existing energy storage system can be evaluated against marine requirements in order to offer a fast to market solution with high levels of safety.
Dr John T. Warner - President, NAATBatt International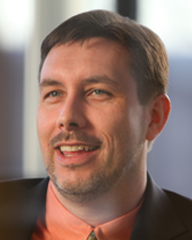 Dr Warner serves as President for the global battery industry trade group NAATBatt International. He also serves as the Chair for the Society of Automotive Engineers (SAE) Battery Size Standardization Committee and Co-Chair for the SAE Bus Battery Safety committee.
Dr Warner is an experienced sales, business development, strategic marketing, and product management executive with over 25 years in the automotive and battery industries. He was Chief Marketing Officer for Ener1 with global responsibility for EnerDel and EnerTech International sales, marketing & product management. Vice President of Sales & Marketing for XALT Energy, Director of Sales & Marketing and Product Management for Magna Steyr Battery Systems NA, Director of Product Management for Boston-Power. He also spent 12 years working with General Motors.
In 2015 Dr Warner published his first book, "The Handbook of Lithium-Ion Battery Pack Design". This offers a clear and concise layman's explanation of the history, chemistries, applications, and how Li-ion batteries are designed for the manager, sales person, product manager or engineers. In 2018 Dr Warner will publish his second book, "Lithium-Ion Chemistries – A Primer".