Windship Sail Power Could Revolutionise The Way Vessels Carry Goods Across Oceans
Windship aims to drive ships at sea using a combination of wind and engine power. The aim is to be so powerful that on a retro fitted ship they will save a minimum 30% of a ship's fuel consumption and emissions per year, and deliver future savings of 50% on new tonnage. Shipping emits as much Green House Gas as the 7th most polluting country in the world. Reducing these emissions, by first 30% and later 50%, will be in line with the most ambitious targets of the United Nations and the European Commission for climate change.
The Windship concept utilises 'wing sail rigs' built as a set of three triplane style wings placed vertically on the deck of a cargo ship, each one similar in size to two A380 Airbus wings. The wings are akin to the technology used by the Land Rover-BAR America's Cup Campaign. They are made of steel and composites and are 2.5 times more powerful than conventional sails. They are fully computer controlled. With 32 knots of wind at 90 deg they are sufficiently powerful to drive a 74,000 ton ship forward at 13.5 knots with no additional power necessary (source: Independent Lloyds Register verification).
Windship are seeking to achieve the establishment of a technical and manufacturing centre of excellence in the UK in an innovative sector. The objective is to lead the decarbonisation of the shipping sector using an innovative, British developed technology that leverages our traditional expertise in shipbuilding alongside national excellence in engineering and composite manufacture. Additionally to create jobs and growth in old industrial areas, and to leverage significant private sector investment to maximise the benefits to the UK.
David Barrow - Director, Windship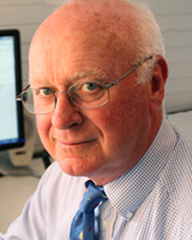 David has been involved in matters marine all his working life and has been responsible for launching many new and innovative products into the marine industry. David was largely responsible for gathering the Windship founder group together.

David has over 35 years of marine industry knowledge and experience in marketing marine products throughout Europe, New Zealand, Australia and the Middle East. Prior to founding Barrow International, he worked for 20 years as Director of Sparcraft, a world leader in yacht mast design. He was also Director of Sales at Ancasta Boats.

As an experienced yachtsman, David has been involved in the management and promotion of a host of international yachting events, including the Admirals Cup, Cowes Week and the Source International Regattas. He sits on a number of boards and is currently a Non-Executive Director of the British Marine Federation Management Board. He is active within UK Trade & Investment (UKTI) and the Marine Sector Advisory Group.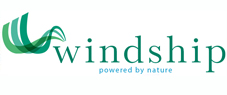 Download Hybrid Marine Presentation (password required)