Optimising Energy Sources to Fit the Vessel, Duty Cycle and the Environment
As our world continues to look for clean and efficient solutions for transportation and their industry duty cycles, the marine environment expresses that it is equally concerned with its impact on the environment plus the interest in cutting costs and saving fuel. Other transportation segments, such as heavy-duty vehicles and locomotives, are not far beyond water vessels in electrification of their systems. There is much to consider when determining a best results solution such as what are your chief goals. An effective hybrid marine solution will be determined by analyzing your duty cycle and the goals which you hope to achieve.
This session will look at three solutions that use a combination of proven components to reach a variety of goals to provide power for accessory loads, power for propulsions or power for both. Savings may be achieved by lowering emissions, lowering fuel use or lowering maintenance expenses on higher cost engines or diesel gensets. Several of the solutions discussed are currently in service, installation or test phases and we will review how they are able to achieve their unique goals by managing power efficiently and effectively. Using real-world examples and projects the presentation will demonstrate how power can be supplied on-demand where and when its needed to efficiently operate vessels such as ferries, research vessels, wind farm support vessels and inland tow vessels.
David Adamiak - Senior Manager Business Development, BAE Systems HybriDrive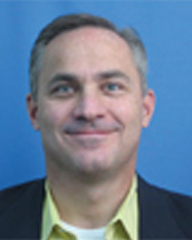 David graduated from the US Naval Academy in Annapolis and spent the majority of his military career flying tactical jet aircraft such as the F-4 Phantom.

Since joining BAE Systems, he has enjoyed a career opening new markets for hybrid electric propulsion.
He holds a MSc in Electrical Engineering and manages a portfolio of over 300 patents in hybrid electric technology.
He was recently focused on successfully launching the first hybrid electric research vessel in the US. The Maritime Aquarium research vessel 'Spirit of the Sound' is completely powered by two of BAE Systems patented HybriGens, which deliver all of the vessel's power for both propulsion and auxiliary loads.
We are pleased to have BAE Systems HybriDrive as Event Supporter:

BAE Systems HybriDrive is a provider of hybrid propulsion systems with technical experience in hybrid technology for transport applications. HybriDrive partners with manufacturers of marine engines to provide propulsion and auxiliary power systems www.hybridrive.com