Developing Battery with Multi Thrusters for Surface and Subsurface Applications
The SubSea Submersible Diver Delivery Unit (DDU) provides personnel and payload delivery. On the surface diesel engine linked to waterjet propulsion delivers planning speeds. For sub-surface operations Lithium-ion battery storage provides 600v which feeds eight thrusters, with the bow set offering vectoring and the aft set inline with a control plane. Control is through a unique multiplex controller with SSC's own protocol and is designed around CAN technologies allowing common architecture and integration.
All too often, companies design and provide what they think the user wants rather than considering and consulting the end user prior to solidifying their design. In contrast, SubSea Craft began by asking potential users about their needs. From its inception, the SubSea Craft team has been a carefully chosen group of highly experienced experts, each with proven track records in inventing, designing, developing and manufacturing innovative products for defence organisations around the world, or with direct practical and tactical experience as end users.
The success of the extensive simulations and exhaustive tank and wind tunnel testing, detailed modelling through the prototype build and sea trials is due to talent, hard work and professional dedication. Subsequent sea trials have proven that the concept devised in principle operates as anticipated in the practical theatre. The DDU encapsulates Sun Tzu's thinking, 'Be extremely subtle, even to the point of formlessness. Be extremely mysterious even to the point of soundlessness. Thereby you can be the director of the opponent's fate.'
Bill Davis - Engineering Director & Founder, SubSea Craft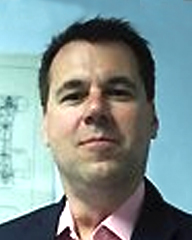 William (Bill) Davis has worked at a senior and executive level in a variety of defence related Industries, focusing on scientific research and engineering design.
Bill has delivered countless platforms and systems to some of the the largest global defence companies and additionally directly to government organisations with successful deployment into service and theatre.
With his 40 years in industry, Bill has developed several areas of specialism in parallel with his holistic engineering and product delivery ethos, globally recognised and published for many innovations, sole and co-developer to countless patents.
He has been associated with the following Industry sectors: Mechanical Manufacturing, Automotive - mainstream and low volume, Specialist Vehicles, Defence Vehicles and Systems - land and sea, Towed and Companion Vehicles, Specialist Plant and Mechanical Handling, Advanced Drives and Energy Storage.