Performance and Safety Aspects of Maritime Battery Systems
This presentation will summarize analyses conducted by DNV-GL on the benefits of energy storage systems for hybridized maritime propulsion focusing on fuel consumption, emissions and fault tolerance. DNV-GL's extensive experience in the stationary or terrestrial space with energy storage systems provides additional insight into requirements for maritime systems that will also be addressed, particularly with respect to safety and off-gas.
This presentation will also cover those experiences and current efforts, having led to organization of the Battery Safety Joint Development Project. This effort will focus on gas production in the event of a thermal runaway in the cells - dispersion and ventilation, hazardous or flammable contents, and full assessment of thermal and explosion threats. These risks will be assessed in conjunction with risk mitigation measures such as gas detection, ventilation, thermal management and pressure relief systems; as well as fire suppression and extinguishing systems. The findings will be a basis for next revision of DNV GL Class Rules and the DNV GL Battery Handbook. The presentation will provide details and status of the program.
DNV-GL is a world leading maritime classification society and a recognized advisor to the maritime, oil and gas, and energy industries. In each of these areas, energy storage has emerged as a technology of immense potential and is being integrated into existing systems at increasing rates. DNV-GL is aiding customers in each of these spaces assess potential opportunities for energy storage, navigate requirements for testing, certification and financing as well as facilitate technology comparison and selection.
Ben Gully - Engineer, DNV-GL Research & Innovation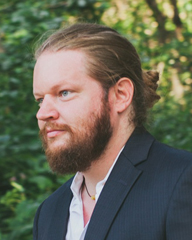 Dr. Ben Gully joined DNV-GL as an engineer contributing to Research & Innovation (R&I), the strategic division responsible for development of future company services and technology research.
This research has grown into work in the commercial space focusing on experimental and analytical evaluations of energy storage systems. Including both maritime and stationary grid applications, these studies include evaluations of performance and sizing, lifetime and degradation, safety and failure testing.
These works also include technical review for bankability studies, as well as system test plan development and execution for battery system qualification.
Dr. Gully received his PhD at the University of Texas doing energy system modeling, simulation and controls for hybrid power Navy vessels.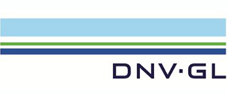 Download Hybrid Marine Presentation (password required)