Comparison of Propulsion Technologies on High Speed Commercial Vessels
For vessel operators, the success of a commercial vessel is typically based upon it's in service profitability. For a commercial vessel designer/builder this can be difficult to quantify as so often the design's success is measured on its contracted performance on sea trials. If the boat under performs during sea trials it is deemed a failure. Although it is important that the boat performs from the day it goes afloat the long-term profitability must also be considered. What are the key factors which will influence this profitability? Each application is slightly different.
A tug's profitability will likely be determined by how well it performs in it's duty. This is often based on the tug's low speed manoeuvrability and high pulling or pushing power. The top vessel speed and fuel burn are important, but they are not the critical driving factor for vessel profitability. For a high-speed ferry the normal driving factors to profitability are fuel efficiency and seakeeping. Vessel operating overheads and customer satisfaction will drive the success. However, in addition, the designer must also consider the bit hidden from public eye; the service and maintenance of the vessel and what impact that will have on operational overheads and profitability.
Propulsion choice is therefore very specific to each application and can only be defined by understanding the key performance measures which will make a commercial venture profitable or not. It's not all about that first sea trial top speed performance. This session shares some of the experiences which naval architects face every day when working in the commercial marine sector. Class rules, safety, performance, cost and resources are relevant when considering innovative power and propulsion systems.
Andy Page - MD & Naval Architect, Chartwell Marine Ltd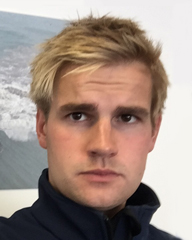 Andy Page is an Engineering (Honors) graduate from Southampton Solent University.
He is a naval architect and small craft ship surveyor accredited by MECAL, UK Certifying Authority.

He is a member of RINA, a committee member of British Marine's "Commercial Marine" and a vessel designer focused on the development of efficient innovative craft.
Chartwell Marine is a Naval Architectural consultancy business which supports boat builders and vessel operators worldwide.
A positive, professional and dynamic team keen to work at the pace required of modern ship management and ownership.

NEXT GEN Workshops - October 2017